Social structure and the decline in electoral turnout in Germany 1994–2013¶
German Politics published an article with the title "Social Cleavages and Electoral Behaviour in Long-Term Perspective: Alignment without Mobilisation?" as part of a special issue of the German Bundestag election of 2013.
The paper gives further evidence on the nature of the drop in turnout in the two recent Bundestag elections 2009 and 2013. Comparing data from electoral studies since the mid-1990s the paper shows that the drop in turnout is particularly pronounced among citizens with working-class background, among religiously unaffiliated and the youngest birth cohorts.
At the same time, support working-class voters for non-left parties appears to be rather stable and concentrated among Catholic and older birth cohorts.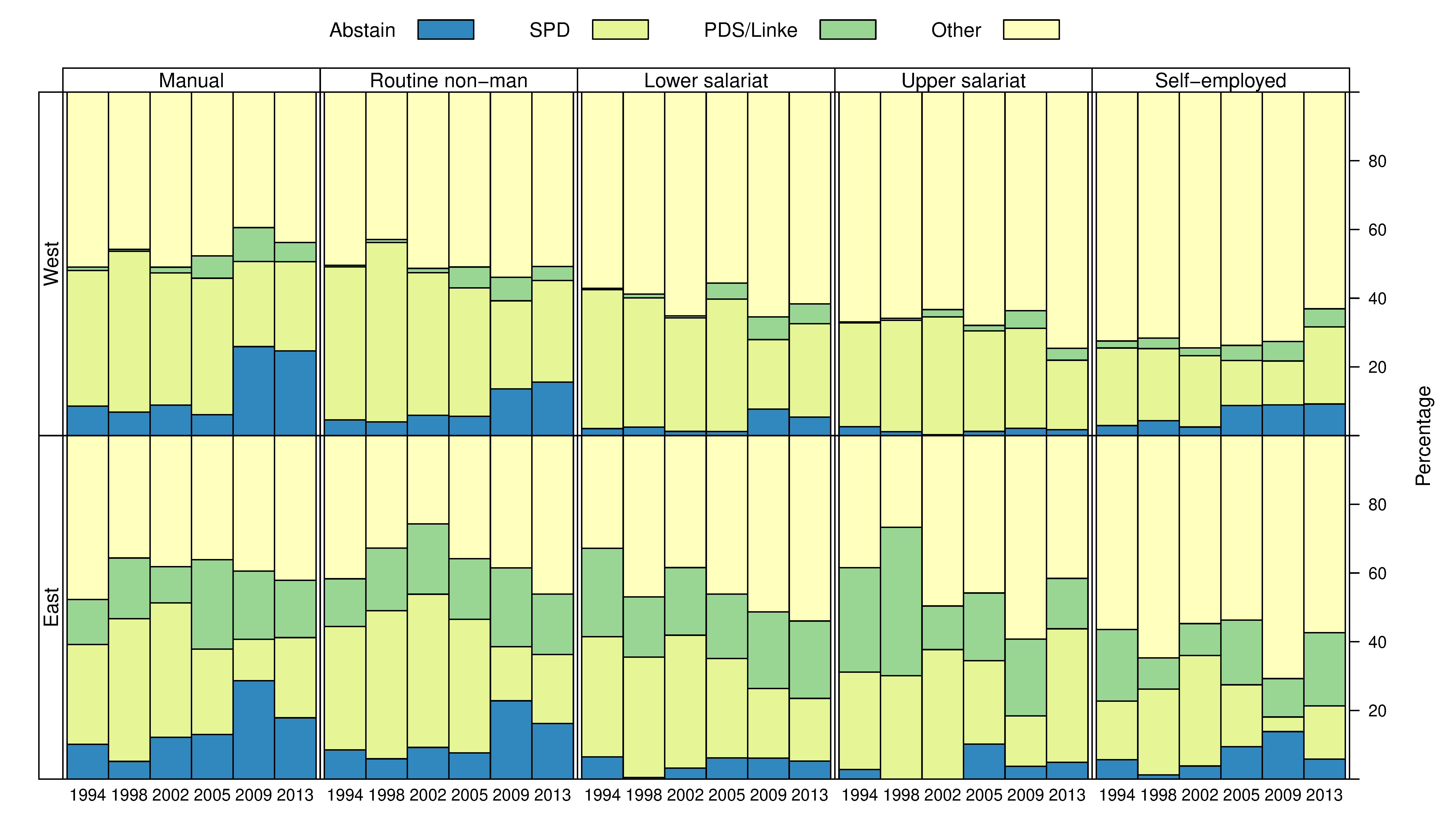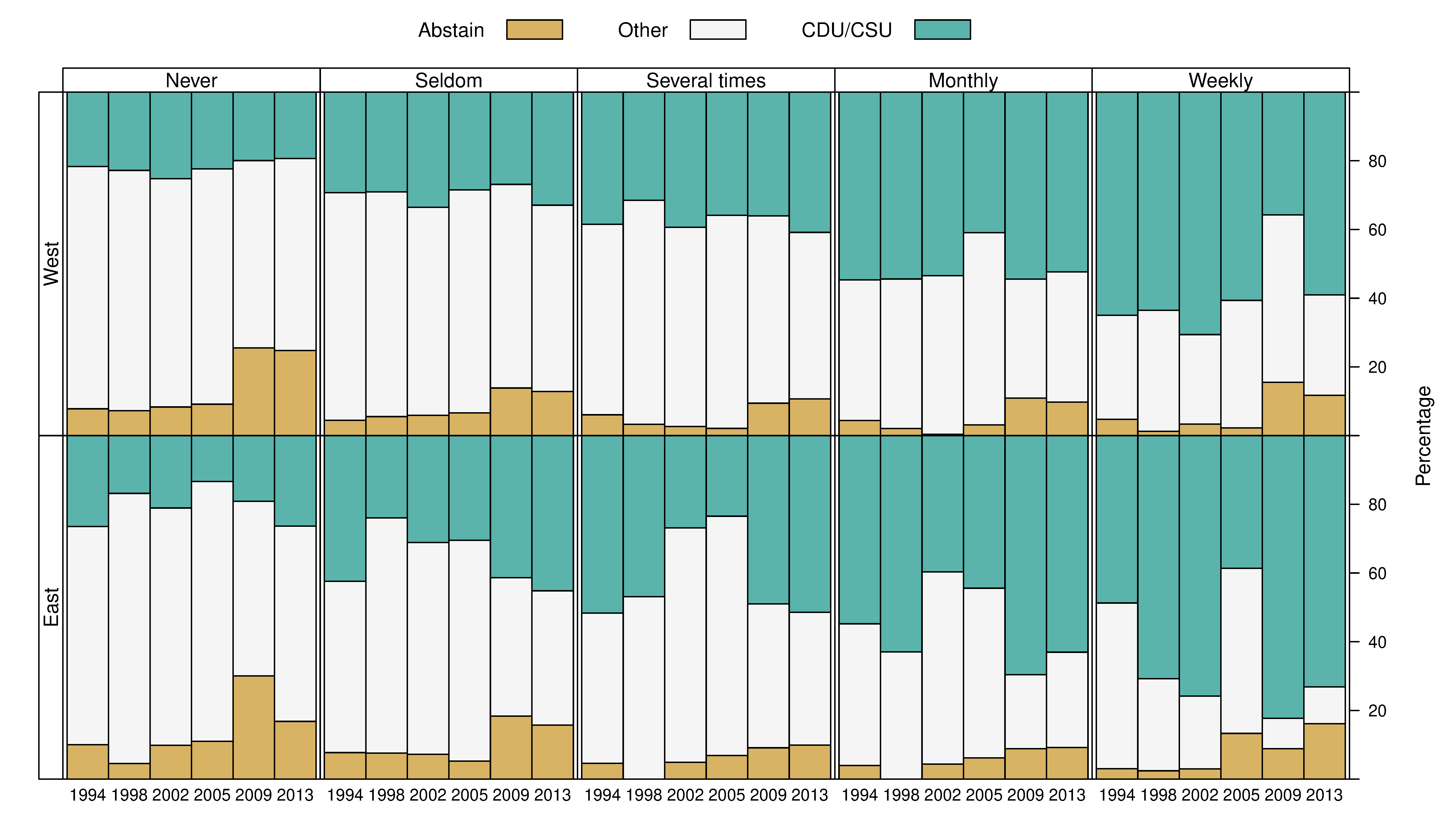 A more detailed analyses can be found in the paper, of course.